A little later than expected, but I've finally gotten around to writing-up the NetMcr event from Thursday the 13th of October, 2016.
Owing to a short delay at the beginning of the evening, whilst we waited for the borrowed projector to get to us, the evening started with a little more socialising than usual.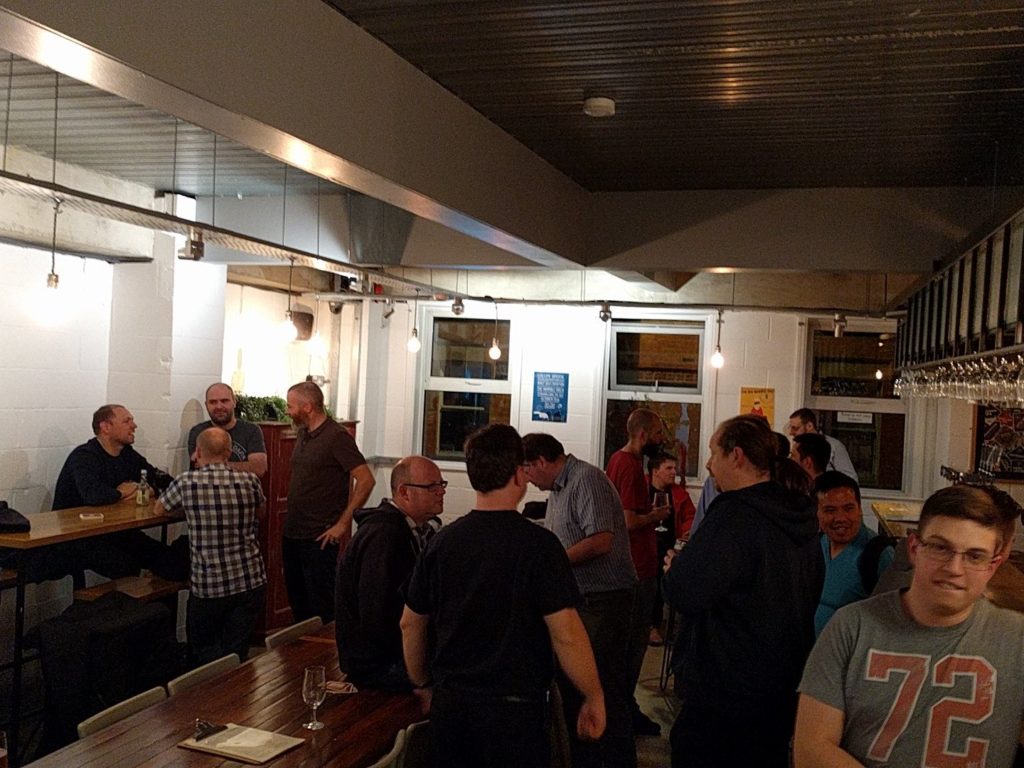 Not long after this was taken, the projector was retrieved (thank you, James) and the show began with the usual introductions.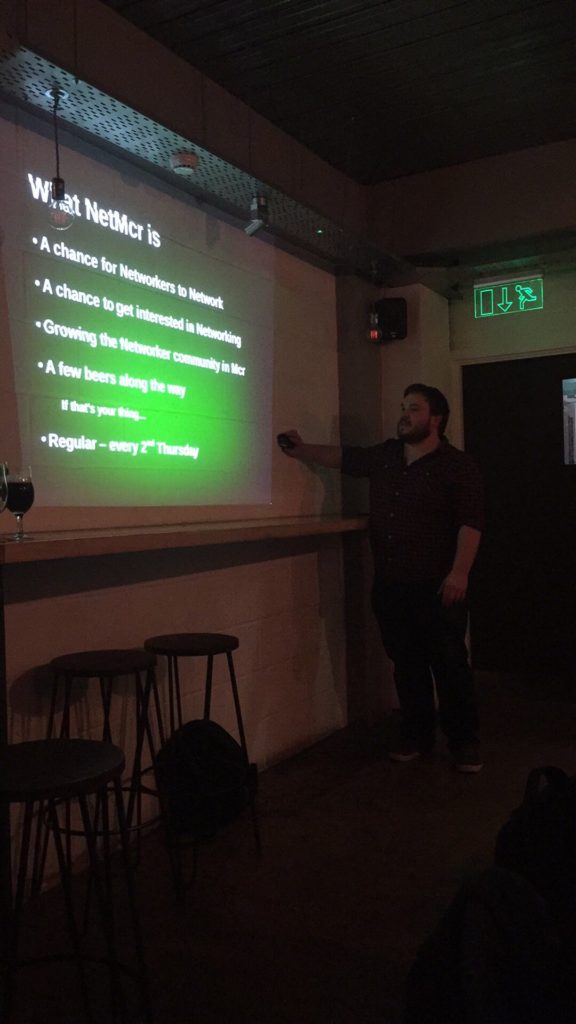 The first presentation of the night was to be given by Simon Gunton, of Auto Trader. Simon was kind enough to give us some insights on what a hosting network looks like when you're only building it out for a single customer (albeit a pretty big, important one, such as AT) and he certainly sparked a great deal of intrigue from the room.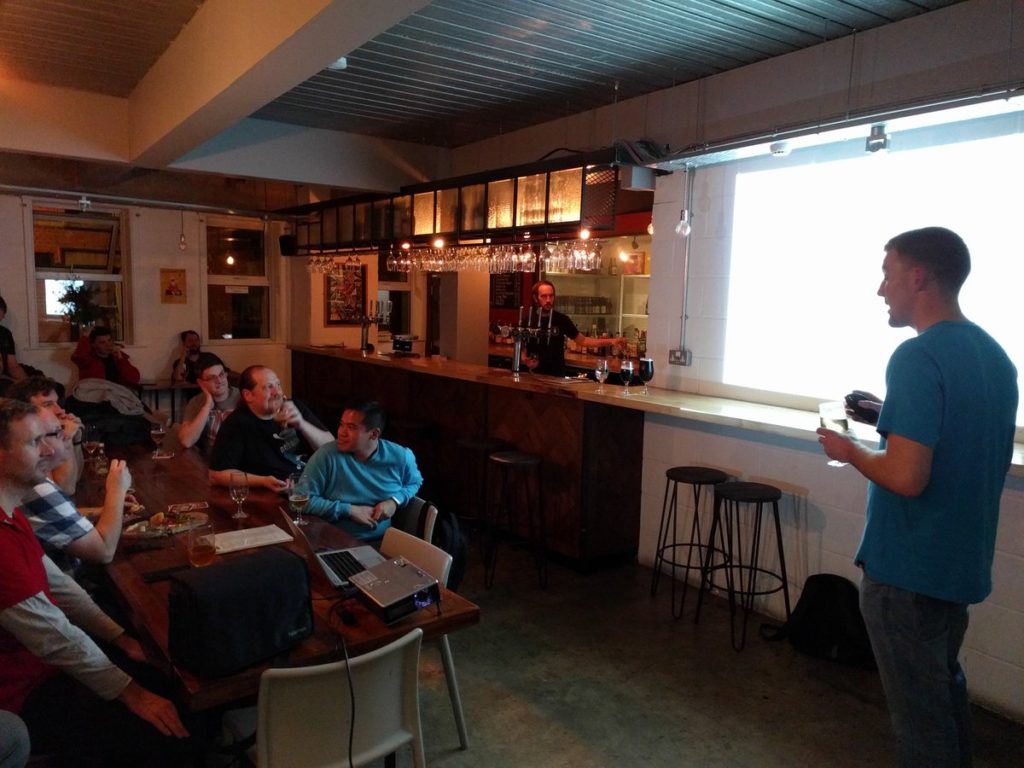 There's something about Auto Trader that seems to capture our interest; local heroes, or just a well recognised brand? Either way, I'm afraid we're not able to redistribute the slides from the evening, but I'm hopeful that we've made a good impression on enough of the Auto Trader staff to keep them coming back in future months, just in case you're curious.
Our second, and last presentation for the evening was by Ashley Nurcombe from WiFi hardware & consultancy company, Aerohive Networks. Ash travelled all the way up from Southampton to give us this talk, so we were really very grateful to have him there on the evening.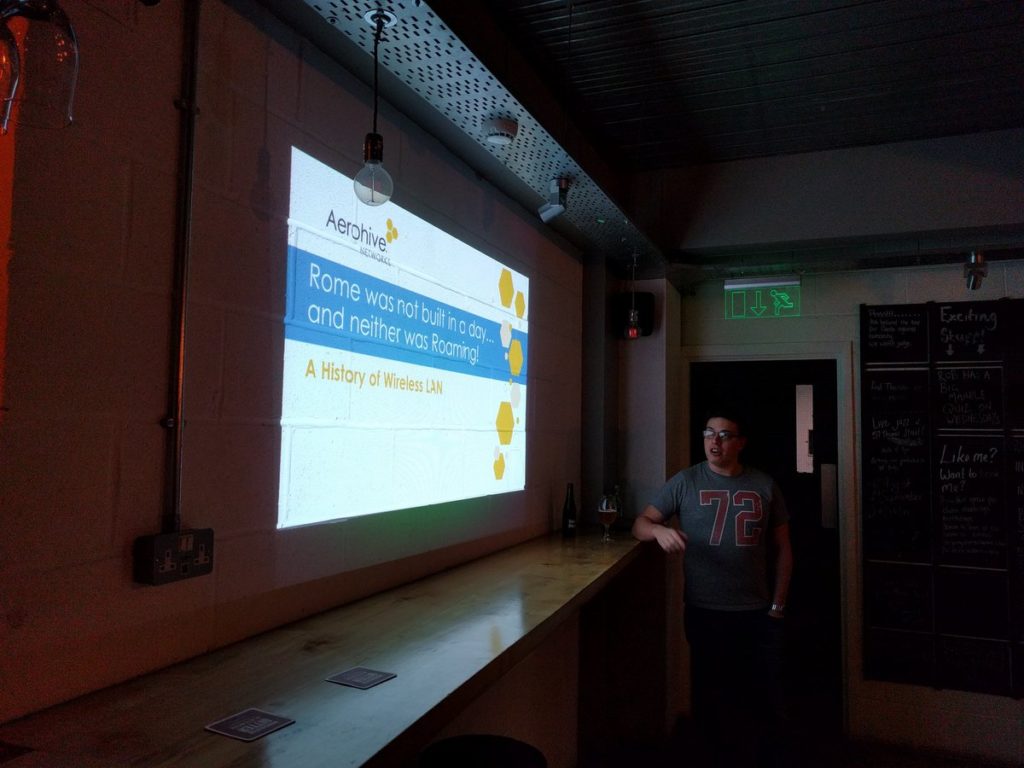 The presentation ran across a broad range of facets regarding WiFi, as well as some of the more nuanced wireless concepts (including some misconceptions!) such as roaming, and Ash probably spent almost as much time answering questions from the room as he did giving his presentation. Good sport!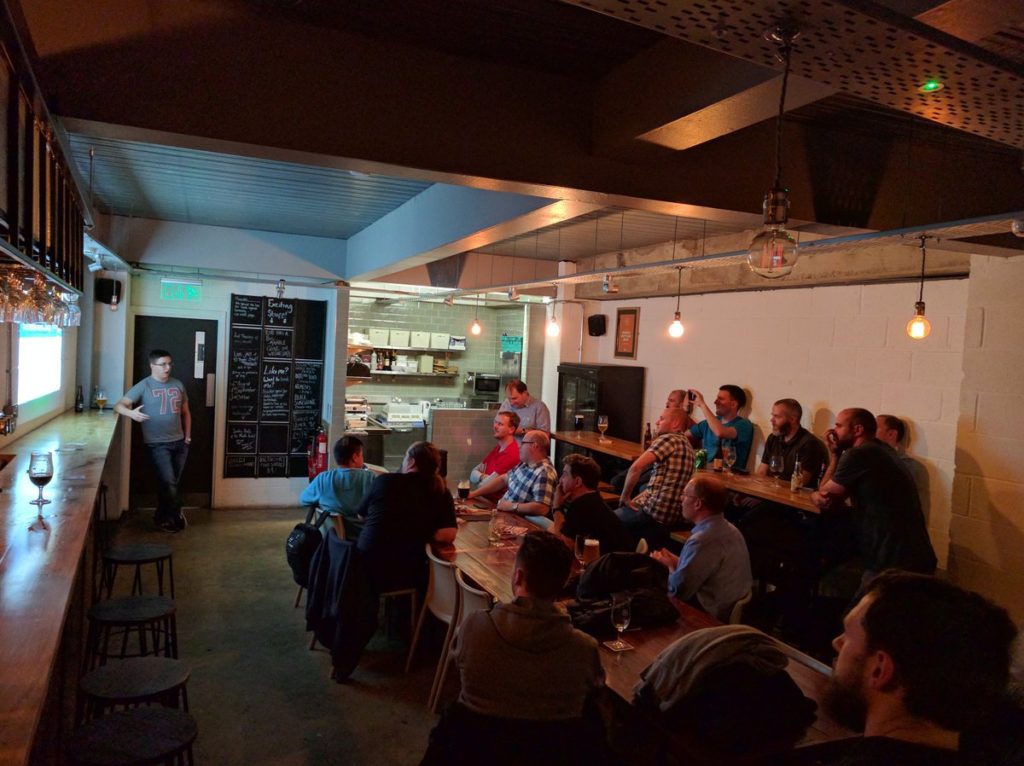 Unfortunately, we were also prohibited from sharing the slides from the Aerohive presentation. However, Ash (and Simon) are both on twitter – @ajnurcombe and @cessle, respectfully – so do feel free to say hello if you're interested in hearing more about their areas of expertise.
Thanks to everyone that came, the two presenters for their excellent contributions, and we hope to see you all again in November.
---
We'll be back in the upstairs room of 57 Thomas Street on the 10th of November.